Dining at The Pear Tree
At The Pear Tree, our dedicated team of chefs ensure that culinary excellence and exceptional flavours are at the heart of every dish.
From menus curated with the finest seasonal ingredients to skilfully crafted cocktails and impeccable service, we invite you to savour every moment with us.
Your culinary journey starts here
Our dedicated events team collaborates closely with you to craft bespoke menus that reflect your event vision and personality. We take pride in sourcing locally, ensuring that every ingredient is of the highest quality, which resonates with our commitment to excellence.
Whether it's a cocktail reception, a corporate dinner, or any special occasion, our culinary offerings are a testament to the blend of traditional charm and modern luxury that defines us.
Casual dining options
Our outdoor kitchen offers a more relaxed and casual dining option for your evening meal. Here, our skilled chefs prepare a selection of mouth-watering dishes, from gourmet burgers to artisanal pizzas and sizzling barbecued delights. There are so many options to choose from when it comes to evening food, so speak to your events team for more information.
The Bartlett Bar and Lounge
Modern and inviting, the Bartlett Bar and Lounge offers a vibrant ambience where you can enjoy a range of drinks, mingle and dance the night away. With atmospheric lighting, a spacious dance floor, and comfortable seating, it's the perfect space to continue the festivities in style.
Unbeatable service
Our highly experienced team are passionate about providing you with exceptional service. Our events team will be with you every step of the way, helping you plan an event that perfectly meets your vision, and on the day itself, our waiting staff, bar team and event coordinators will ensure that you and your guests have the best possible experience.
"The food was perfection, as was the service. There was absolutely nothing that was too much trouble for the staff from start to finish."
Georgina Brice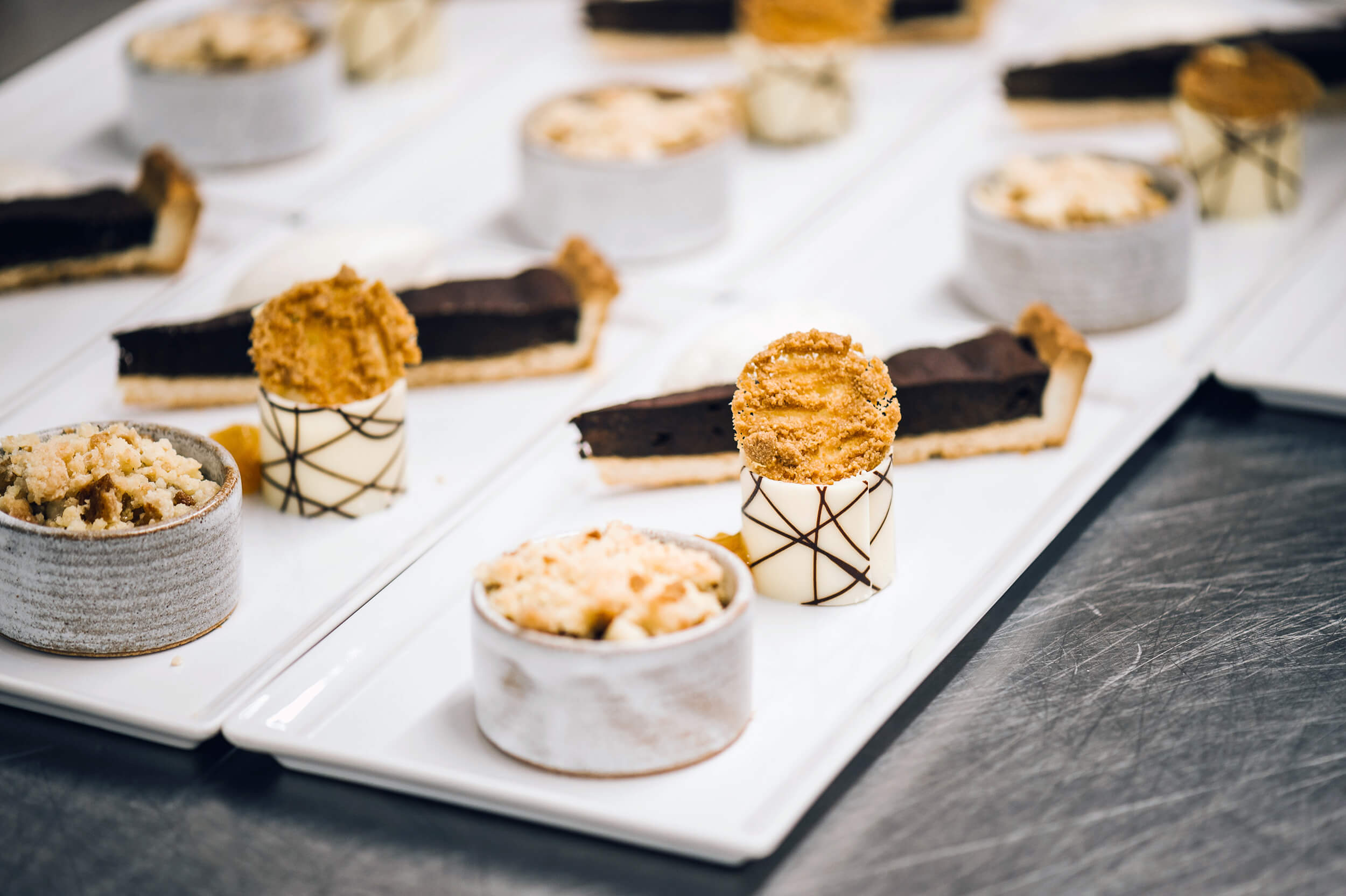 ©

Atlas Photography
Find out more
Want to learn more about The Pear Tree?
If you would like to get in touch with our team please select one of the options below